For those players who do not yet know what it is RTP in casino games.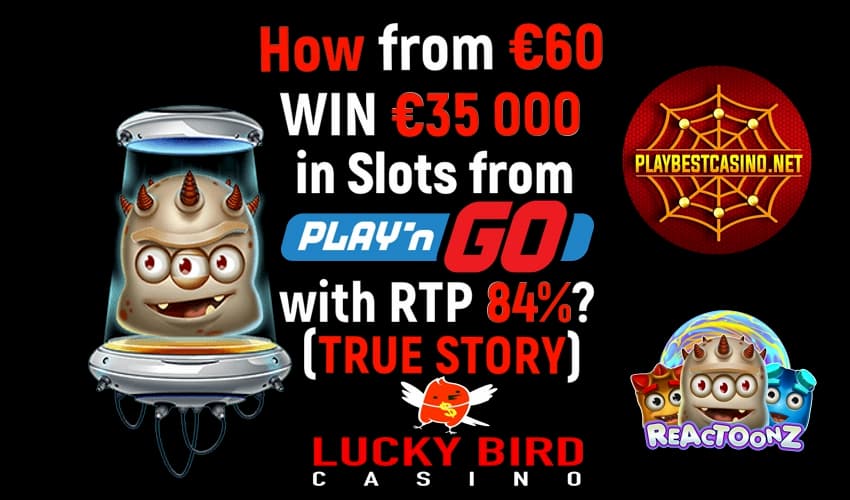 In short, RTP (english - Return to Player) in translation means "Return to Player", this indicator is measured in%, and shows how much one or another game should return money back to the players.
Example: If the game is installed RTP 96%, then from each invested in the game 1 €, players will receive 0,96 € back. It is clear that this will not happen every move, not every game session, and not every player. The distance to equalize the result is measured in millions of bets, and a huge amount of playing time. But, as the famous blogger and owner of several casinos proves Andrei TTRlaying out annual report on RTP based on their casinos, the numbers always match.
Almost always, the owner or player of a casino does not have the right and ability to change this indicator. Any interference threatens the owner with a loss of license.
(Although, when I lived in England, I met gaming machines in land casinos, in which RTP varied depending on the rate. You play one pound, it displays 96% on the screen, you go to the 2 pound bet, and RTP changes by 98%. Once upon a time I already made a post about it.)
RTP at Play'n GO Provider
Just last week, another blogger about Affgambler casino posted a scandalous video on his channel in which he said that there are already four different versions of the Play'n GO provider RTP in their games.
Starting from 84% return, and ending with 96%. He also showed a way to easily find out these percentages directly in the Google Chrome browser.
The video made a lot of noise among the gaming community, because the difference in the game with 84% and 96% is simply huge.
And I, as a player, and an affiliate also thought so. Until yesterday.
Huge Winnings with a Deposit of € 60 Into Slots from Play'n go.
For those who do not yet know who the casino affiliate is.
Sunday afternoon, in the affiliate program Lucky Bird Casino, there was a maximum daily payout of € 2000 ($ 2189) to a player.
Naturally, I was curious about who is so lucky. Moreover, there were no large deposits. (That is, no High Roller played at big bets in a casino.)
I wrote to my manager in a casino, and here is the answer I received. (Who just put me in a state of mild shock).
- In general, I found out everything in the financial department.
- I have unfortunately not very good news 🙁
- they say that the player deposited 60 euros and with this money won 35 euros
- played honestly and he will be withdrawn this money
- we have a daily limit of 2 euros, so this was the first minus of the amount won
- that is, in the future, the financial department will again display it and the statistics will be minus
We started with the manager to find out the details: Where did the player come from and what was he playing.
I thought he most likely won in Dead or Alive 2 from Netent. (Usually, such crazy wins happen in this game).
It turned out that the player from Estonia, first managed to swing the balance to € 1588, and then at a rate of € 7 euros won € 10 530 in Reactoonz from Play'n go. And that was just the beginning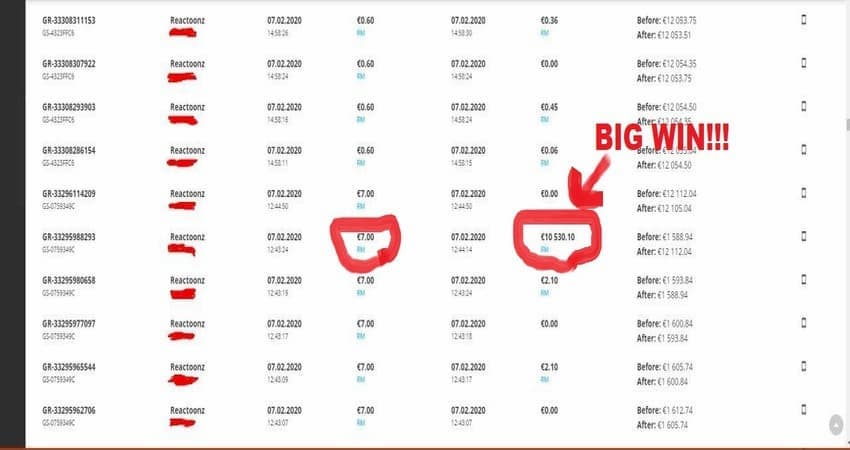 Then the player had about the following luck ...
- Winning € 10 530 in Reactoonz (Play'n go) at a bet of € 7.
- Then € 14 at a rate of € 000 per Jammin jars (Play'n go)
- Again win € 10 in Reactoonz (Play'n go)
The casino manager himself told me about this, since before that, another player, after watching the video, complained about the low RTP.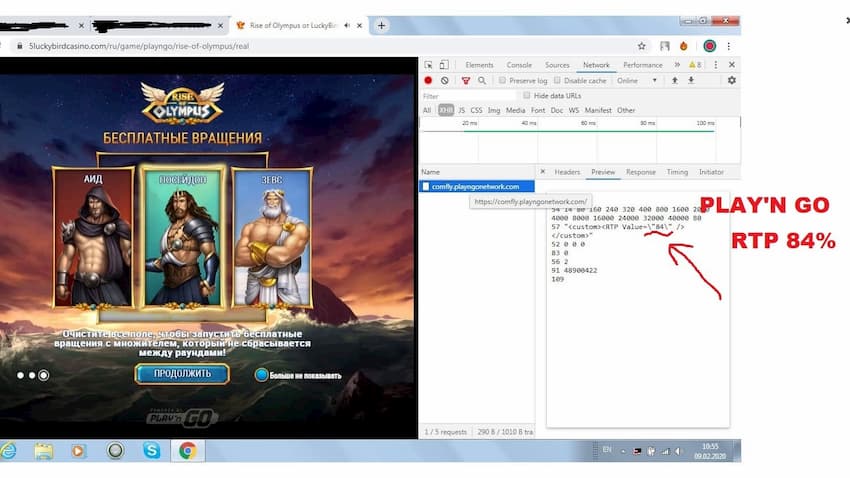 But as one well-known online casino affiliate noticed, low RTP does not affect the winnings.
So you can easily register at Lucky Bird Casino hoping for a big win! Moreover, there you can play for real money without a deposit!
VAVADA Casino and their reaction to the news about RTP Play'n go provider.
To begin with, they turned off the Play'n go slot machines in their casino until a possible solution to the problem.
Then they contacted the company www.softgamings.com, which was integrating slots into their website, and asked to change the percentage RTP at maximum.
Which was done as soon as possible!
And in the wake of them and the GENERAL casino, which I literally recently reviewed, announced that it fixed RTP on your website for the highest possible return of 96%! So, and in it, the chances of winning good money are much greater! Moreover, in this casino there is no restriction on the bonus amount at the first deposit!
Summary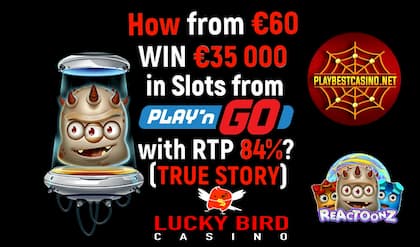 Name:
How With a Deposit of € 60 Win € 35 In Play'n GO (RTP 84%)?
Description:
How to Win € 35 in one gaming session on gaming machines from a Provider Play'n Goif installed in them RTP equal to 84%. True story.
Author:
Publisher:
Company `s logo: