It often happens that players register in a casino in an inadequate state. Usually, this is because that the player lost a lot, but in one casino there is a limit on the deposit, he cannot deposit money and therefore is registered in another casino in order to recoup.
Or the player sees great bonuses in the casino and tries to get them faster.
And, in both cases, registration at the casino is carried out in a hurry and carelessness.
But on how everything is correctly filled, it will depend on how quickly you can withdraw your winnings and whether you can even get it!
I won't write about registering in a casino using someone else's data, making deposits from other people's cards, and then shouting at all forums that the casino is bad and they don't receive winnings - this is absolutely the wrong decision.
I will tell you about a couple of my mistakes that can greatly delay the time of payments and make you nervous if the registration of the casino is not completely correct.
Registration at the casino: Errors and my experience.
When filling out the casino registration form, always make sure that the address you fill out always matches the address on your accounts. After all, it may be that the postal code on the accounts has changed by one digit, and you continue to write the old one, since the parcels reach you normally.
(This can also be when you write the index of the area of ​​residence, and the bills come to you with the index of the city).
The error is insignificant, but this gives a formal reason for the casino to not pay you the winnings. Especially if the amount is quite impressive, and the casino is not very reliable.
Gmail and Googlemail at registration
I don't know why Google once made such an abbreviation and the ability to write your address in both versions, but once it caused me problems.
The fact is that if you use any electronic wallet in which your email address is used for transfer (in my case Neteller ), then you always need to make sure that the registration email address and wallet match.
Once I put 40 Euro on a withdrawal on Neteller. The money went to [Email protected] (casino registration address), and there was mail in the wallet [Email protected] And the money was just lost. Then I corresponded with two weeks Neteller , and with the casino support service until the payment is returned back to the casino.
Atthe Neteller (and in other electronic payment systems) you can change your email address, or add an alternative (additional), but I found out about this only when I encountered a problem.
In general, keep track of your email address. And I have since switched from gmail.com to the fully secure Swiss mail ProtonMail.
Mastercard: Casino registration problem
Another problem when registering and depositing in a casino may be a bank card Mastercard.
I don't know why, but in many casinos they accept deposits with Mastercard, and payments to it are no longer available. Or payments are available, but for some reason are closed specifically for your country. (from VISA I haven't met such problems with a card). In general, it is also advisable to find out about this before making a deposit.
Registration at the casino and affiliate.
When registering in a casino, always try to do it through an affiliate.
Yes, it may seem that he makes money from you, but from my extensive gaming experience I can say that if you encounter problems with registration, verification of documents and payments to the casino, he may be the only source that will solve them.
Very helpful casino articles:
And of course, always register only in verified licensed casinos!
Registration in licensed casinos 2020:
Summary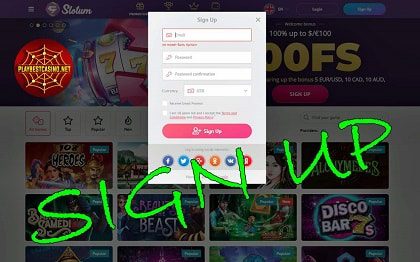 Name:
Register at 2019 Casino. Mistakes and my experience.
Description:
An article based on personal experience about what errors happen when registering in a casino, how to avoid them and how to fix them.
Author:
Publisher:
Company `s logo: