LUDOJOP streamer decided to end his streamer career!
Urgent news! Ludozhop (LUDOJOP) the streamer, on his Youtube channel, released a video in which, playing in his beloved Slotum As a casino player you will get, told his fans that he would no longer stream online casinos!
The main reason for this decision, Vitaly Yuryevich, namely the name LUDOJOP, called the lack of any motivation to continue playing in the casino. As the top streamer said, even playing at super high stakes is no longer causing any emotions!
As Vitaly admitted, he was just tired of losing the money he earned. And this, in his own words, is about 2 million dollars. And he bought with them just a couple of apartments and a couple of cottages, and the rest lost. (However, according to unofficial information, one of the cottages was worth 880 000 $, so here our hero is obviously crying off :).
And considering that LUDOJOP quite recently was a student of another Vituss'a streamer (Vitus), and made his first streams sitting on a wooden chair in the corridor, it is very doubtful that he was so tired of money so quickly.
Here the matter may be that, since Vitaly Yuryevich, in many ways surpassed his teacher Vituss (Vitus) in the number of fans, and became the Top Streamer among the Russian-language Youtube. And since the advertising of gambling in Russia is not entirely legal, it is possible that the relevant authorities were interested in him and he just decided to retire from time to time. (But these are just unconfirmed rumours from the Internet).
Summary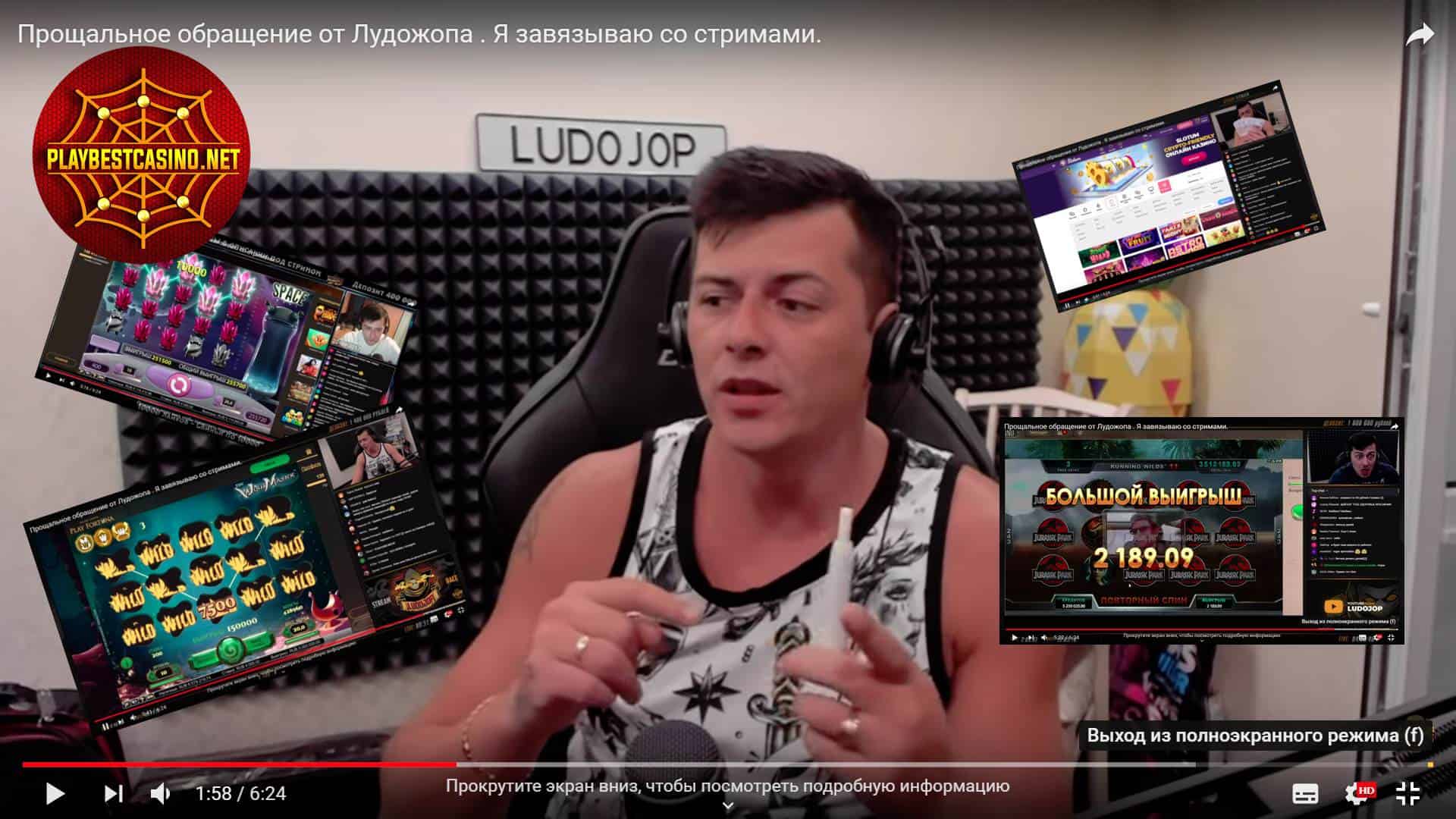 Article Name
LUDOJOP streamer downloads with streams!
Description
Urgent news! LUDOJOP streamer downloads with streams! That is what Vitaly Yuryevich announced on his channel today, aka Ludojop, aka Top Russian-speaking YOUTUBE streamer.
Author
Publisher Name
Publisher Logo